The Anatomy of Fear
(Anthology)
2023
Fear is universal - a shared human experience that provokes awe, curiosity and terror. It feeds our anxieties, elevating our heartbeats and driving the instinct to survive. But what are we afraid of – and why?
Each story in this anthology seeks to answer that question, blurring the boundaries between horror and fantasy fiction. A collection of tales written to evoke feelings of discomfort and despair, fear and fascination in equal measure – inspired by the different parts of our own fragile, breakable, all-too-mortal bodies. Ranging from dark, blood-stained gothic streets to haunting visions of otherworldly beings to drug-fuelled paranoia trips that twist reality, The Anatomy of Fear is an exploration of the dark realms of the mind.
The Anatomy of Fear
(North Sea Cycle Book 1)
(Anthology)
2023
​
Coming soon
from
Nordic Press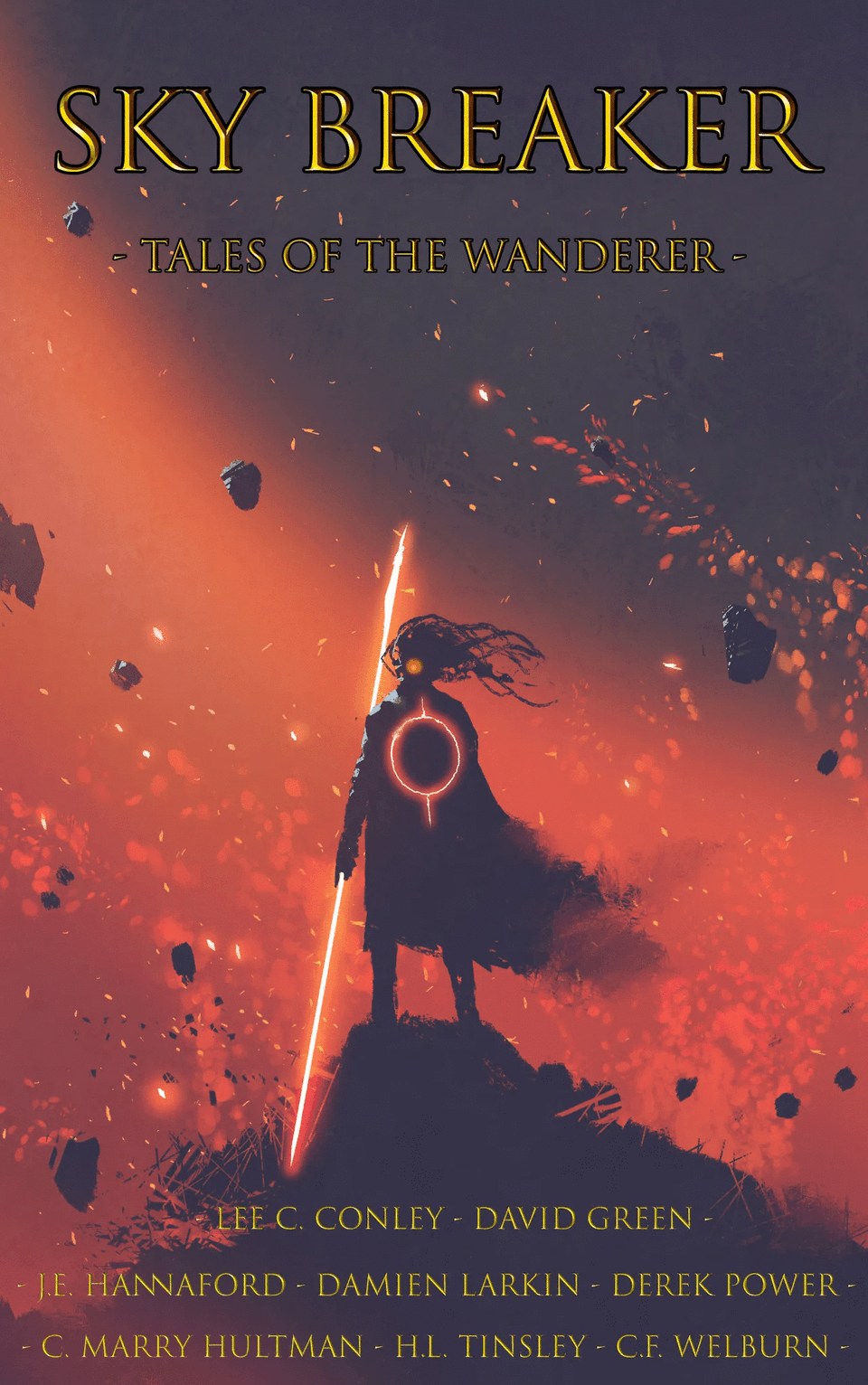 Sky Breaker: Tales of the Wanderer
(Anthology)
2022
​
Nobody knows what created the tear in the sky, or who caused it. All anyone knew was the tear could be seen everywhere...and everywhen. It stretched not just across the sky but across time itself. Smaller tears began to form around the world. People feared them, used them, investigated them. But the mystery about these tears was dwarfed when a shadowy figure started to show interest in them. A being without form and known only by a name that caused terror for all who heard it: The Wanderer.
​
From
Nordic Pree
From The Ashes: Legends Never Die
(Indie Fantasy Addicts Anthology)
2021
When the swords are sheathed, the dead are counted, and the head is crowned, heroes step back into the shadows. Their destinies fulfilled, some may rest in the accolades of their fame while others drink their nightmares into silence.

But when a hero retires and their purpose is lost, how will they find their way forward? Will their lives end in the glorious triumph of battle? In the gutter with the rats? Or can old legends learn new tricks and embrace a different destiny?

With stories that span the spectrum of lighthearted and humorous to the depths of decay and despair, this anthology explores what happens when a hero must once more rise from the ashes...

From the Ashes is an anthology of fourteen heroic stories brought to you by the authors of Indie Fantasy Addicts.
The Shadow Over Doggerland
(North Sea Cycle Book 1)
(Anthology)
2022
Underneath the surface of the North Sea lies the mythical Doggerland. A fertile land filled with wondrous creatures, rolling hills, and nomadic tribes. On the surface a peaceful place with mammoths wandering the green fields, but something is threatening this world. There is a shadow over Doggerland, a threat of epic proportions with the goal of destroying all life. Some will see past the veil and attempt to stop it, while others will try to help it along.

The Shadow Over Doggerland is a shared world anthology that sets the stage for The North Sea Trilogy, and the North Sea Cycle.

A collaborative anthology by: Tim Mendees, Lee C. Conley, Vincent H. Oneil, Jasmine Jarvis, S.O. Green, Lily Jasmine Bergh, Emil Haskett, John Chadwick, Chris McAuley & Claudia Christian, E.W. Farnsworth, E.L. Giles, Robert Poyton,, Gavin Chappell and Simon Bleaken
​
From
Nordic Press
Check out Lee's free short stories below
Check out Lee's poems below